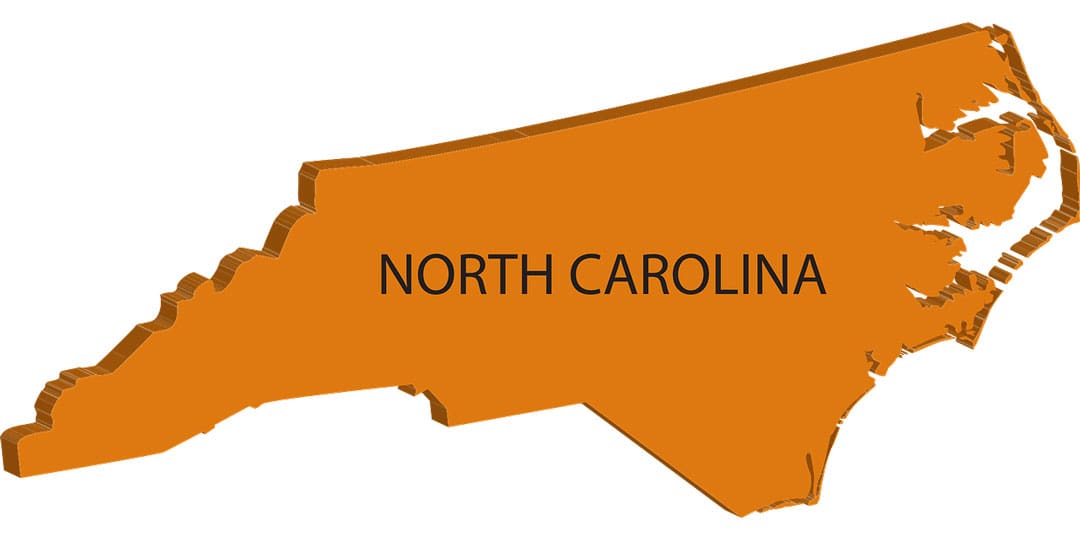 Consider It Done! of Raleigh
Our superpower is making your to do list vanish!
Do your errands never get done?
Is your office so messy you are afraid to walk in it?
Does the laundry pile stay in the basket never to be folded and put away?
Do you worry about your aging parent and wish someone could help him/her?
Are you tired of endless errands?
Personal assistants aren't just for celebrities! We serve clients in the Raleigh area with a variety of needs. We have packages based on your budget and errand essentials.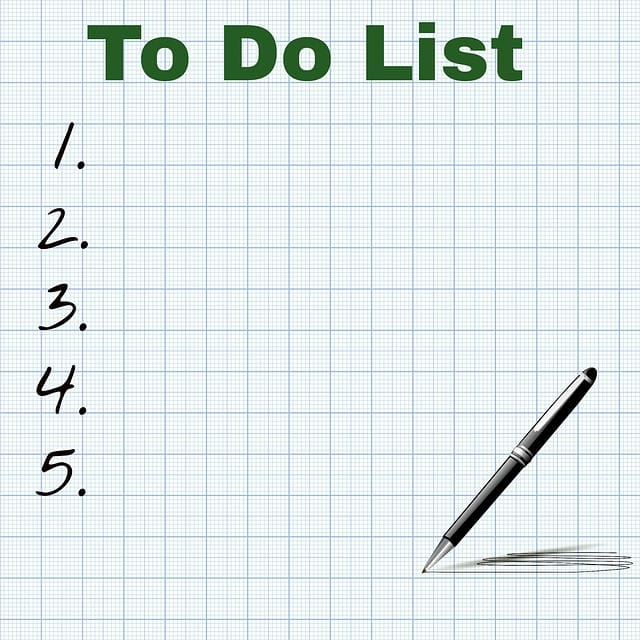 My to do list is All Done!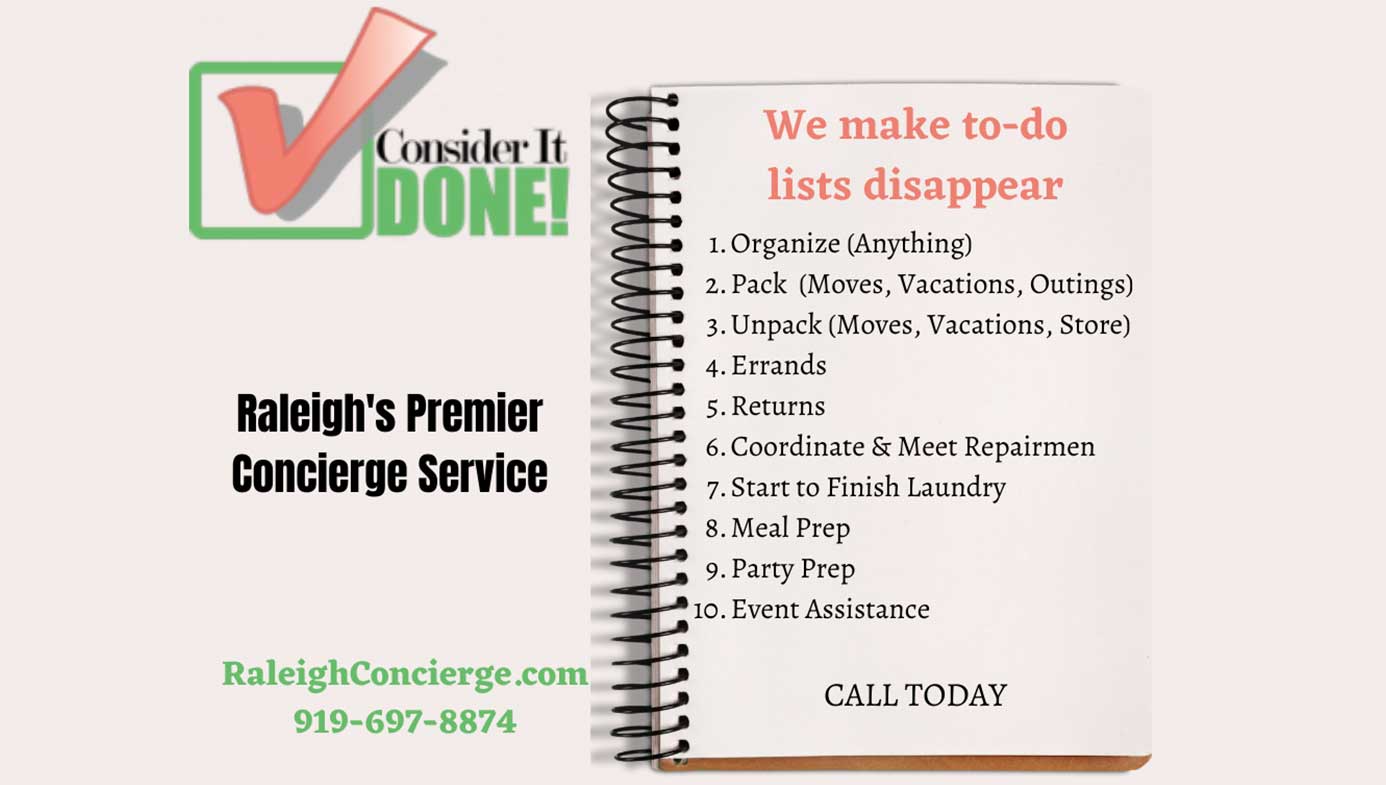 Whew! Thank goodness for Consider It Done!
Do you live in or near Raleigh, Cary, Apex, Wake Forest? Then you are in luck! It is….
4
Easy Steps
Schedule a Free Consultation. We come to you no matter where you live in Raleigh, Cary or Wake Forest.
Together we make a list of your errand to do's at your free home visit .
It's that easy! Call us at 919-697-8874 or use our contact form to e-mail us to get started!
How We Can Help
We will complete your to do list carefully and thoroughly no matter where you live in the Triangle. We work in the large cities and small towns like Raleigh, Apex, Holly Springs, Clayton, Wake Forest, Knightdale and all of Wake County.
Get a free customized quote in
Raleigh, Cary & Wake County:
Your busy-ness is our business!