We Enjoy Errands (Really)
Hi! I'm Sherri. I am so lucky that I love my career. I get to see first-hand how the free time I give to my clients releases their stress and brings them overall happiness and relief. In June of 2004 I decided to start a company that would address a pressing need: the sheer lack of time that many busy Southern California professionals experience on a daily basis, and their desire to achieve work/life balance. Thus, Consider It Done! was born. I used to live that life. When I was raising my three children, the burden of child rearing, working and household chores fell completely on my shoulders. I had a lot of energy – thank goodness – but I was getting up early and staying up late to get through my to do list. I am not sure I was mentally there 100 % of the time to enjoy my children. I was always thinking of all the things I had to do – cooking, laundry, shopping, endless errands and cleaning. And many days that list never quite got completed. I know that if I felt overwhelmed, others did as well. Now that my children are grown I know I have the time and energy to help many other busy households. Let me help you. I don't just go through your to do list. I have run a household before and I proactively help you GET IT ALL DONE! I have seventeen years of hands on experience and I hand pick and personally train my staff. Over the past seventeen years I have been able to ensure that my high standards of efficiency and integrity have remained intact. I want to offer you a guilt and hassle-free way to get the help that you need. I want you to be able to focus on what is important to you – your family, friends, work and fun activities – so that you have the energy to enjoy them.
---
In 2018, I made a huge life change and moved to the beautiful state of North Carolina and in 2019, I relaunched Consider It Done! to serve the Raleigh area.
Numbers speak for themselves!
Ways To Use Consider It Done!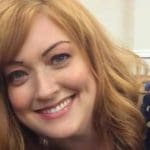 In Raleigh, Chapel Hill and Durham – I make to do lists disappear!
Meet your concierge, Sherri Durbin
I originally hail from Massachusetts. I have a twin sister, three daughters, twin granddaughters and two adorable feline fur balls. I lived in Southern California for many years, but after a bad car accident, I decided I needed to live in a place with more trees, less people and less cars! After much soul searching I picked the NC Raleigh / Durham area as having the perfect combination of weather, culture and quality of life.
I enjoy traveling, old movies, cooking, decorating, reading, coffee, Scrabble and cats, not necessarily in that order. I love being of service to others and I spend time each week in the volunteer ministry teaching Bible principles to interested people.
We are bonded and insured.
Our Mission
– no task is too small or too big​
Consider It Done! was founded in 2004 with the mission of serving busy professionals with honesty and compassion. Our core values of integrity and efficiency are at the heart of every task we complete for our valued clients. With a can do attitude and an emphasis on providing excellence in customer service, our only goal is your continued trust and satisfaction. Thank you for placing your trust in us.
Sincerely,
Sherri Durbin
Owner & Founder Consider It Done!
Raleigh, NC
Awards, Certifications & Affiliations
Consider It Done! is the winner of the prestigious my Fox LA Concierge Company of The Year Award.
Sherri is a Certified Professional Organizer.
Sherri is a Certified Event Planner.