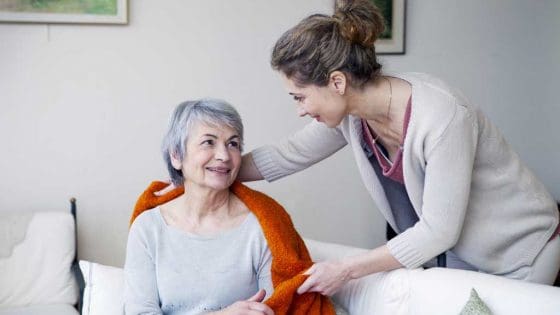 Can we talk about our dear senior citizen family members? Words cannot describe the enrichment and the love we share as part of these special relationships.    Yet, as we all know, this is a particularly vulnerable time for so many of them. Even as stay-at-home protocols are lifted across the country, health experts are recommending that older Americans stay indoors, away from extended family.
During the Covid-19 pandemic are you looking for home care for your senior citizen family members?
What if you do not live near your senior citizen family members who live in the Raleigh / Durham area?
How do you find assistance for senior citizen family members?
Are you looking for services for senior citizens?
Fear, loneliness and anxiety about the Covid 19 pandemic can be overwhelming and cause strong emotions for you and for them. However, knowing you have a customized and practical care plan in place can have benefits far beyond the current pandemic.
Consider It Done! Concierge service provides the non-medical care and the support you would provide yourself if only your schedule permitted. Recognized by the state of North Carolina as an essential business during the pandemic, we support older adults who are both afraid to leave home, yet at the same time are resistant to strangers being in their homes. The time that is required to sort out non-medical activities for aging parents while trying to raise children and work full time can easily complicate our already busy lives. And if you live in a different state or city than your loved ones do, your anxiety increases exponentially.
Non-medical responsibilities for aging family members can easily absorb 2 or more hours during a typical work day. Consider It Done! provides a practical solution for families here in our local Raleigh –  Durham – Chapel Hill community.
Safety, dignity and independence are our top priority when we work with older adults and their families. We respect that many seniors wish to live independently in their own homes for as long as possible. The Consider It Done! team is here to help facilitate that wish. Our senior concierge errand services are designed to enrich the lives of each client, promoting healthy, happy aging with dignity.  We provide services that do not fall under the responsibilities of Home Health Aides.  Using all mandated safety & social distancing precautions, just a few of the errands we can assist with include:
~Grocery shopping & meal prep, laundry services
~Screening & researching trustworthy local vendors
~Scheduling home care, cleaning, landscaping, repair services
~Oversight assistance when hiring contractors, during small or large projects
~Detailed note taking during medical appointments, professional services, etc.
~Post surgical assistance, such as doing laundry, providing nutritious meals, managing pet care and prescription pickups
~Referrals and connections with local recreation, senior groups
~Gift shopping, wrapping, shipping, deliveries
~Pet-sitting, help with veterinarian and groomer visits
~Organizing estate sales, deliberate downsizing, closet & pantry organizing, packing & unpacking, etc.
~Helping with paperwork/ daily mail management/ bill paying so that nothing gets overlooked
~Taking cars in for a wash, oil change or service
~Researching best options for the next level of care
Consider It Done! provides reliable, transparent communication that provides you with a tangible solution while you're apart from the ones you love most.  Even if you are not a senior citizen, you might not want to leave the house during the first phases of North Carolina's stay at home order. Please let us be of assistance of you are immune-compromised or have a family member who is. For 16 years Consider It Done! Concierge service has been the go to solution for many families in your position.
We currently have discounts for senior citizen care
We service all communities in The Raleigh – Durham – Chapel Hill Triangle, and we are bonded & insured. Please contact us @ (919) 697-8874 for a free of charge consultation. Together we will come up with a customized plan that honors your budget and brings your family peace of mind.