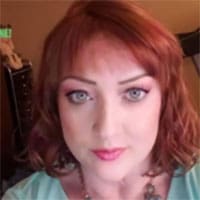 Voyage Raleigh's Interview With Sherri Durbin
Today we'd like to introduce you to Sherri Durbin.
Hi Sherri, can you start by introducing yourself? We'd love to learn more about how you got to where you are today?
Consider It Done! is a boutique Raleigh area personal assistance company offering the very best in lifestyle management. Hi! I'm Sherri. After living in Southern California for many years, in 2018 I decided I needed to live in a place with more trees and less traffic! After much soul searching, I chose Raleigh as having the perfect combination of weather, culture, and quality of life.
How Consider It Done! came to be:  In June of 2004 I decided to start a company that would address the sheer lack of time that many busy Southern California professionals experience daily, and their desire to achieve work/life balance. Thus, Consider It Done! Concierge Service began.
Contact Consider It Done for Assistance
If you would like to ask questions or sign up for one of our personal assistance packages, contact us by clicking below.