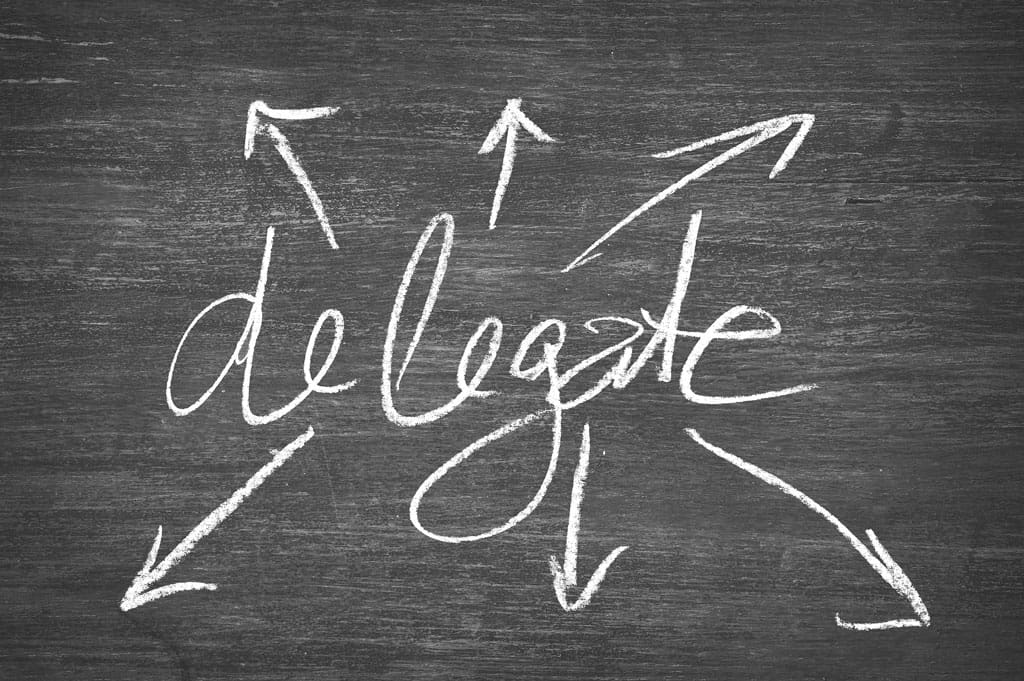 Dare to Delegate!
Delegate your errands – It sounds so simple, doesn't it?
– Delegate definition

verb: to entrust to another

[ noun del-i-git, -geyt; verb del-i-geyt ]
But for many business owners, especially women, it's really difficult to do. We're often unwilling or just too overwhelmed to even consider the benefits of delegating our errands. The reality is that we're ALL busy and we often feel overwhelmed. We're working hard in our businesses, Also, we're trying to find time to nurture personal relationships, we're shuttling our children to activities, we're trying to manage errands, shopping, school functions, business meetings, Not to mention, we're trying to eat healthy, get to the gym and have a life on top of it all! And sadly, many of us are spending our weeknights or weekends trying to tackle the dreaded, never-ending to do list. 41% of to do list items literally never get accomplished!
Do you need to delegate?
Because if you have an abundance of extra time in your day and absolutely nothing is slipping through the cracks at home, then my hat is off to you! You should probably just relax and go on with your day. BUT FOR THE REST OF US:
DOES YOUR SMELLY DOG DESPERATELY NEED TO GO TO THE GROOMER?
HAS YOUR CAR OIL LIGHT BEEN ON FOR OVER 2 WEEKS AND NOW IT'S FLASHING?
DO YOU HAVE 6 ITEMS TO RETURN TO 3 DIFFERENT STORES?
DO YOUR FAVORITE SHOES NEED TO BE RESOLED?
HAVE YOU BEEN IGNORING THAT DRY CLEANING ORDER YOU KEEP FORGETTING TO PICK UP?
ARE YOU SPENDING FRIDAY NIGHTS AT AN OVERCROWDED GROCERY STORE AGAIN?
ARE YOUR CLOSETS EXPLODING?
Oh, and let's not forget this one, my favorite:
LAST NIGHT AT 8:45 PM YOUR CHILD CASUALLY INFORMED YOU THAT HE NEEDS 3 DOZEN CUPCAKES TO BRING TO SCHOOL TOMORROW!
Does that sound like your life?
So, if we're all feeling time starved and like we wish we could clone ourselves, why don't we just delegate these errands?
Let's talk about why busy people don't delegate tasks.

I can't afford to delegate.
Think about the real price that not delegating your errands is costing you. It's been said that you can always make more money, but you can't make more time. Also, recognize that just a few hours a week of personal assistance can make a real difference in your busy life and bring you some peace of mind. A great concierge company will offer service plans ranging from 1 to 50+ hours per month to address your individual needs and they should always honor your budget.

I can't accept less than 100% of my expectations being met, or I lack faith in the capacity or integrity of others to do the jobs I assign them.
A quality personal assistance company will take detailed notes, encourage feedback from the client, and promptly make any needed adjustments.
Clients should be able to turn their stress into trust as they build routines and systems together with their concierge that address their greatest concerns. Most importantly, top notch personal assistance companies are bonded and insured, they sign confidentiality contracts with their clients, and they operate with 100% transparency and honesty as their core values.

I associate delegating errands with negative emotions such as inadequacy. I view a reduction in my workload as a threat to my self-worth. I believe everyone else can "manage" so I should be able to do it all myself too.
That's a big one isn't it? Hiring a concierge service to manage your household or professionally organize your belongings does not mean you're giving up control of running your home. They don't take over your life, they simply help you take control of your time and help you to achieve some work and life balance. Effectively delegating means you're choosing to take a different approach to managing your busy life so that you can place your focus onto where you need it to be, your business and your family. You never know what type of services others are hiring to help with their workload either. In truth, if someone else's life looks 100% put together and perfect, chances are they hire help, and remember, people only show you what they want you to see, especially on social media.
Why IT Makes Sense to Delegate:
The moment you feel overwhelmed or realize you simply can't get it all done is actually the BEST time to delegate. When you invest your limited time into tasks that others can do just as well or better than you can, you're actually robbing yourself of time spent doing things you excel at or the things that make your money. Isn't that why you went into business?
We've never lived in a faster-paced world. Between career & personal lives and all that comes with it we've never been busier. Finding work-life balance is a daily juggling act and we're tough on ourselves if we drop a ball or two. With increased mindfulness, we're all starting to think more about how we value and spend our time. Delegating and outsourcing errands doesn't mean you're failing, instead, it shows that you're choosing to take control and spend your time wisely – something you should be proud of!
What are some easy things to delegate?
Household errands like groceries, dry cleaning
Dropping off and picking up your pet from the groomers, vet, or doggie daycare
Professional organization
Event assistance and errands
Helping with your move
Waiting at your home for the cable guy or vendors to come while you're busy at work
Around the holidays a personal errand assistant can help with…
Wrapping gifts
Signing, sealing, addressing, and mailing cards and invitations
Picking up or delivering gift certificates, food, and gift baskets to acquaintances and clients
See even more ideas on my Personal Services page.
How do we delegate effectively?

Think about the price that you are paying by not delegating your household errands.

Determine why you resist delegating and learn how to overcome those doubts.

Recognize that nothing changes if nothing changes! Only you can take yourself down off the hamster wheel that you're running and free up your time. Think of 3-5 tasks you would love to delegate (Keep the things that you love doing or that make you money).

Speak to an experienced, licensed concierge (us!) and start the conversation. You have the ability to create your reality, but it's up to you to take the necessary steps by daring to delegate.
Ready to delegate your errands to us?
Get a Free Quote
Your busy-ness is our business!
or give us a call at
Serving the NC Triangle – Raleigh, Durham and
Chapel Hill and all the towns in between.